In this era of Medical Science advancement, Thousands of people are getting vital organ transplants or blood transfusion, and many people are donating their vitals for the betterment of society.

However, over the years, we still need to enhance our system for taking proper care of the donated human vital organs or Blood samples in medically standardised environment and track it's health and ensure recipient trust. It is also of vital importance to trace these vitals during transportation and Logistic needs.

Identity management is the foundation of Healthcare's digital transformation, and ensuring patient safety requires a highly trained team of enterprise specialists. Incorrect or incomplete patient information might have catastrophic repercussions, such as death, whereas precise identification will benefit the entire health ecosystem.
Challenges Addressed by NFTtrace in Organ Transplant and Donation.
Integrating Dynamic NFT (Non-Fungible Token)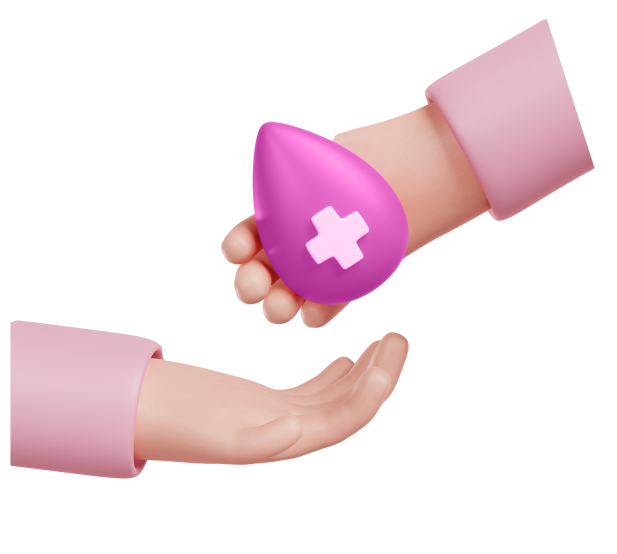 NFTs are equivalent to a certificate of authenticity. They act to give permission & proof to own a portion of a tangible asset.
After collecting the vitals from the Donor, Metadata against the provided organ will be added in real time creating Dynamic NFT. This will also contain donor consent.
A QR code is generated, mapped, and tagged against dynamic NFT, enabling them to track their sample condition and temperature during the Shelf Life.
The system will identify the donated sample as belonging to that person, making it easy to monitor and trace the life cycle from Donor to Recipient. They can also track what happens to the vital organ and provide updates on it while it's in transit using IoT devices.
It ensures that to maintain Hygienic working conditions during specimen collection, storage, and transfer process. In addition, Tracking and complete authenticity help minimize organ abuse and give surety to the process and to the Recipient individuals.
Benefits Achieved by using NFTtrace
to Individuals & Society.
NFT sample is traceable & authentic over its entire lifecycle, from real-time access to complete product traceability. The required information access to involved parties such as Donors, Collection Banks, Doctors, Hospitals, and Logistics Providers are set up on a need to know basis and by predefined business rules.
Accountability
The system would Grant NFT only to legitimate donor whose consent are duly recorded, and they comply to medical pre-condition of donation as per the medical standards. The system ensures non-repudiation.
Security
System Generated QR code by Dynamic NFT prevents usage of or replication of samples without required permission/consent. The system connects legitimate donors with legitimate receivers which puts an end to illegal organ trade/red market/organ trafficking.
Transparency
Blockchain ensures that an individual or a group does not govern funds. The systematic ecosystem avoids meddling with the transactions.
Benefits to Healthcare Industry Making
Industry more secure, easier, and
efficient By
NFTtrace creates an ecosystem that provides seamless flow with enhanced security and Traceability.
Streamlined Operations
The Decentralized NFTtrace allows each participant to store an exact copy of the Blockchain and is authorized to validate and authenticate digital transactions for the network, making the system more streamlined and reliable.
Real-Time Update and Analytics
The ability to track each sample or specimen's end-to-end provenance helps to predict real-time errors and optimize them accordingly.
Scalability
The unified platform will provide Transability, which helps increase customer faith and will lead to better Engagement and Increased ROI.
Like What You See?
The world is leaping ahead, are you going to follow or LEAD?
Become a part of the global revolution and welcome the future of business with our brilliant solutions to make your business more transparent and sustainable. Talk to us now and let the acceleration begin!